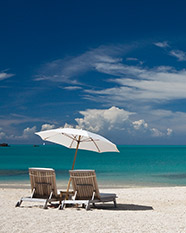 Hermitage Bay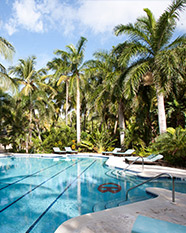 Curtain Bluff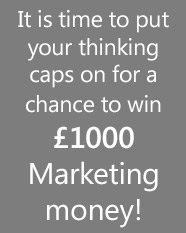 ...
We hope that you are well away with researching for this great competition…. Don't forget time is ticking for this great competition ☺

Antigua is not just all about the 365 beaches around the island, but there really is a huge amount of other stuff that you can do – from Zip Lining to windsurfing - check out the top 20 activities on the Antigua Barbuda Tourist Board website for inspiration- please see the link again in case you haven't had time to look yet ☺ http://azantiguabarbuda.com/ The world is all about social media check out Twitter https://twitter.com/antiguabarbuda or Facebook https://www.facebook.com/AntiguaBarbuda - Make sure you give them a follow, as both will really help you with lots of destination info, and all the pictures on Facebook will make you go "wow" and want to send your clients there straight away!


Sunset Faraway Holidays in conjunction with ABTA (Antigua & Barbuda Tourism Authority) are pleased to launch their new competition giving agents the chance to win £1,000 in marketing funds for your agency.
The Sunset Antigua Challenge 2015 comprises of a 6 week event which allows each agency across the UK and Ireland to start thinking about how they will promote the destination and the hotel products as creatively and dynamically as possible throughout the 6 week period, and presenting a marketing plan that will blow our minds!
---

HOW THE COMPETITION WILL WORK:
Travel agencies can enter one team, with a maximum of three people, per entry.
THE COMPETITION:
We are looking for the best agency to come up with a proposal and presentation on
HOW TO BEST PROMOTE ANTIGUA.
You can include ideas to focus on family holidays, honeymoons and weddings abroad, golf and adventure ideas – you can look at anything. But all we ask is for you to look at incorporating any of the four chosen brands/hotels in your proposal including Blue Waters, Carlisle Bay, Elite Hotels – Galley Bay. St James's Club & Villas, The Verandah, Hermitage Bay & Curtain Bluff
The top proposal will be chosen by Sunset Product department The Agency with the best proposal will win the Marketing Prize to launch their promotion campaign at anytime in 2015/2016.
HELPFUL HINTS:
Every other week Sunset will be putting lots of clues and destination, product hints on our Sunset Rewards newsletter to your agency. Use these ideas and clues for your pitch!! The more facts you incorporate the more chance of winning!
We will accept any idea… just be inspired by Antigua!
Shamira Kaumaya-Hatt, Commercial Director
"Get your thinking caps on ladies and gents! We are thrilled to launch our 2015 Antigua Challenge; this initiative is sure to be a hit amongst you all and our main objective is to trigger your creative ideas and show off all your travel expertise to your OWN clients and show off one of the most talked about destinations of 2015! Antigua is a little drop of heaven and we, at Sunset, want you to be able to promote this sensational destination in any way you like showing all its 'secrets'. We recognise the advantage we, at Sunset, can bring in regards to added value, prices and choice for your client. We recognise the importance of travel agents and we look forward to hearing all your ideas."
Please submit your ideas to product@sunset.co.uk by 15th October 2015
T&C: The winner will be contacted by 31st October 2015 & the campaign will be launch in the best delay. Any campaign submitted after the 15 October 2015 will not be accepted.